Billy loved watching horror movies-but didn't love being menaced by three school bullies. When something extraordinary happens, Billy is given the perfect opportunity for revenge. But is revenge all it's cracked up to be? A morality tale in creepy packaging, The Night The Bullies Were Bullied! challenges the reader to think about power, compassion and forgiveness from different angles, in an unusual and engaging story. Ages 6 and up/40 pages

"The Night The Bullies Were Bullied! is a positive, exciting read and a great book for teachers to use with students to discuss bullying."
Thomas Fitzgibbons
Coordinator, Special Education/Child Study Team
Charter High School for the Health Sciences, Jersey City, NJ

THE NIGHT THE BULLIES WERE BULLIED!
THE GREAT APPALACHIAN TRAIL RACE
The dramatic story of a fierce competition to traverse the entire 2,160 mile woodland journey in the fastest possible time. Among the hundreds that register, three contestants, connected by their past, battle it out to win the handsome cash prize: a former collegiate track star-turned hiker, a self-serving celebrity athlete, and a young woman who knows them both and has a secret motivation to win.
Racing across a rugged landscape, they will all be forced to
exert their every ounce of strength and endurance, while
examining their hearts and values. A lot can happen over two months and 2,160 miles! 59k words.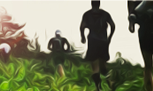 Written & Illustrated by Charles Ricciardi
Written by Charles Ricciardi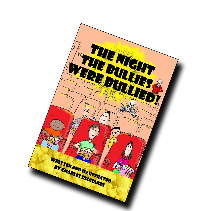 ILLUSTRATED CHILDREN'S BOOK

AVAILABLE IN SOFT COVER HARDBACK AND EBOOK!
AVAILABLE IN SOFT COVER AND EBOOK!